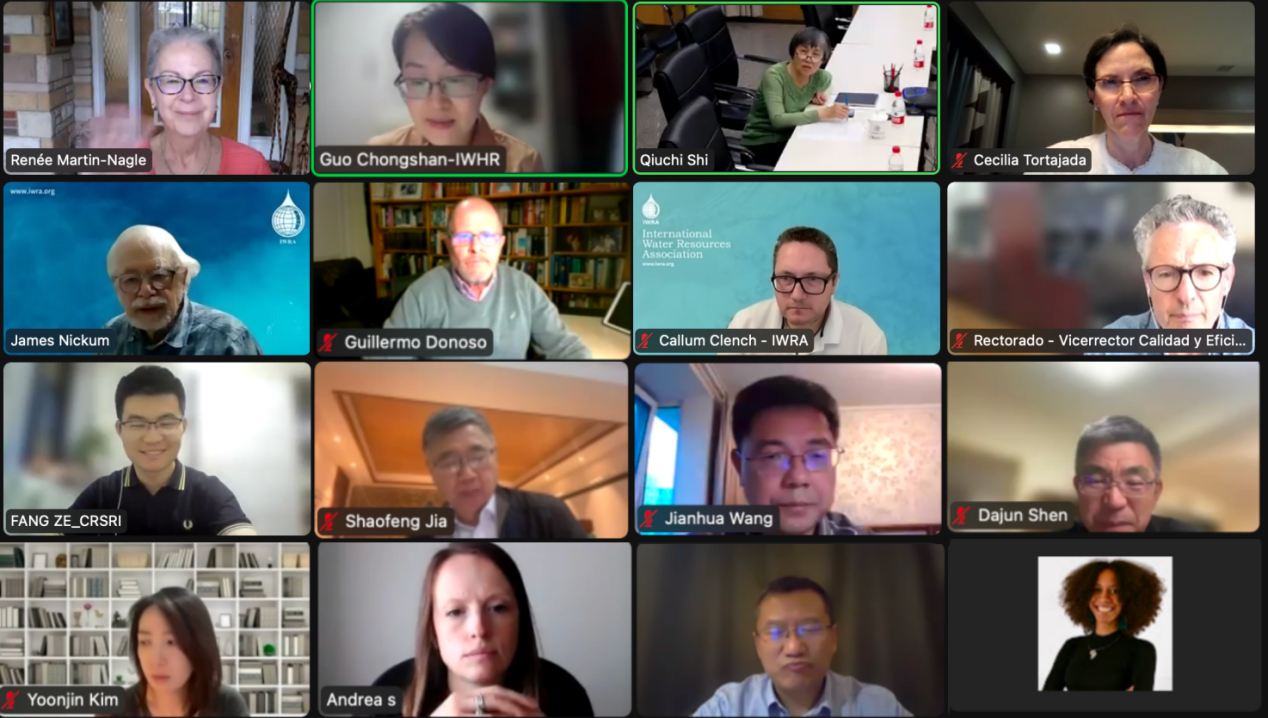 On May 9th, 2023, the International Scientific Committee (ISC) of the XVIII World Water Congress held its 10th meeting online. ISC's Co-Chairs, Renée Martin-Nagle, and Shi Qiuchi, chaired the meeting. ISC Vice Chairs and Members, representatives from IWRA's Executive Office, and the Congress Secretariat attended the meeting.
The vice chairs of each working group and Congress Secretariat reported their recent working progress and main outcomes. The ISC members discussed and exchanged comments and suggestions on the following key issues: VIP invitations for plenary sessions (including opening and closing ceremonies), the review results of abstracts and special session proposals, preparation of Beijing Declaration.
The meeting further encouraged all ISC members to participate in the Congress as moderators of Regular Sessions, and to make suggestions to the draft of the Beijing Declaration.
Recent efforts will focus on publishing the Congress venue, accommodation, exhibition system and other information on the Congress website.
The venue, accommodation and exhibition of the Congress has been published on the Congress website, please pay attention to the website for the latest information.