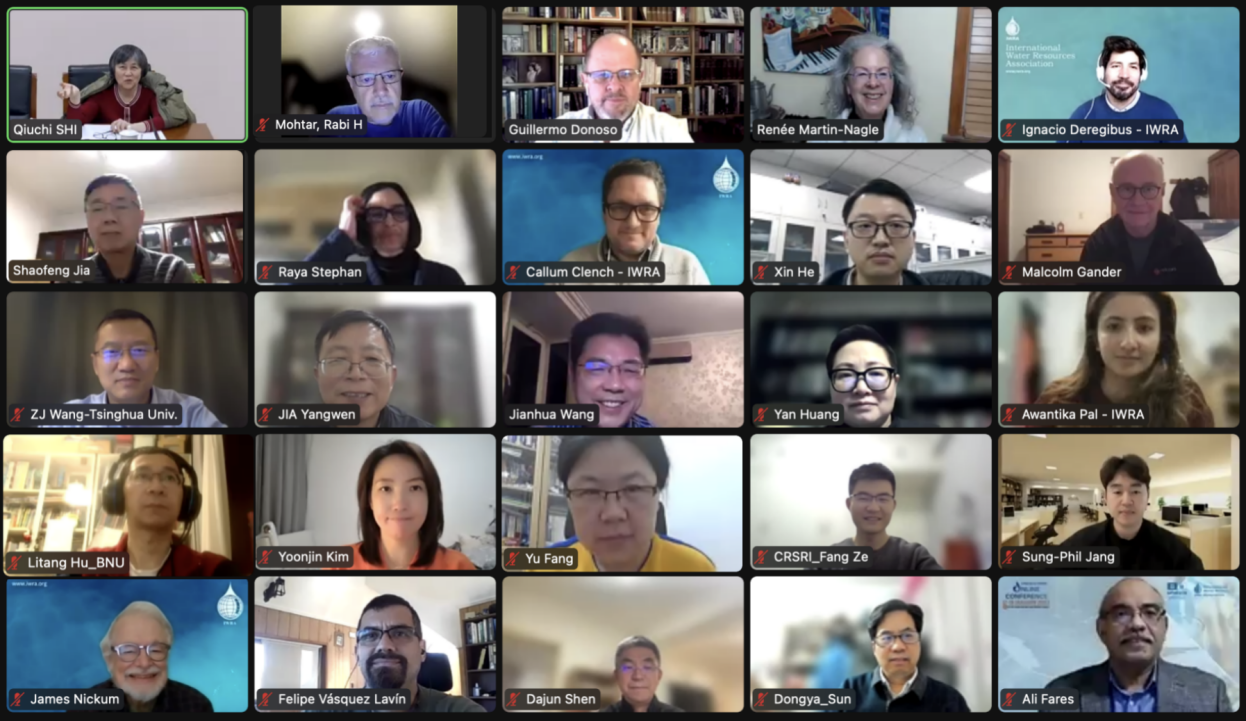 On February 2nd, 2023, the International Scientific Committee (ISC) of the XVIII World Water Congress held its 8th meeting online. ISC's Co-Chairs Madam Renée Martin-Nagle and Madam Shi Qiuchi chaired the meeting. ISC Vice Chairs and members, representatives from the IWRA's Executive Office and the Congress Secretariat attended the meeting.
The Vice Chairs of each working group reported recent working progress and outcomes of academic activities. The ISC members also discussed the submission and review progress of abstracts and special session proposals, VIP invitations for high-level panels, preparation for Beijing Declaration and call for Rapporteurs on the meeting. All ISC members exchanged comments and suggestions on these key issues.
The meeting reached a consensus on efficiently completing the review of abstracts and proposals for special sessions, improving the review system, mobilizing and promoting the Congress widely, and inviting VIPs for high-level panels.