On 21 January 2023, the XVIII World Water Congress (hereinafter referred to as "the Congress") launched its Second Announcement to the world, providing comprehensive information of the Congress and continuing to invite experts, scholars, governors, workers and young talents in the field of water resources worldwide to participate in the Congress. As of 11 February, there are only 8 months to go until the opening of the Congress.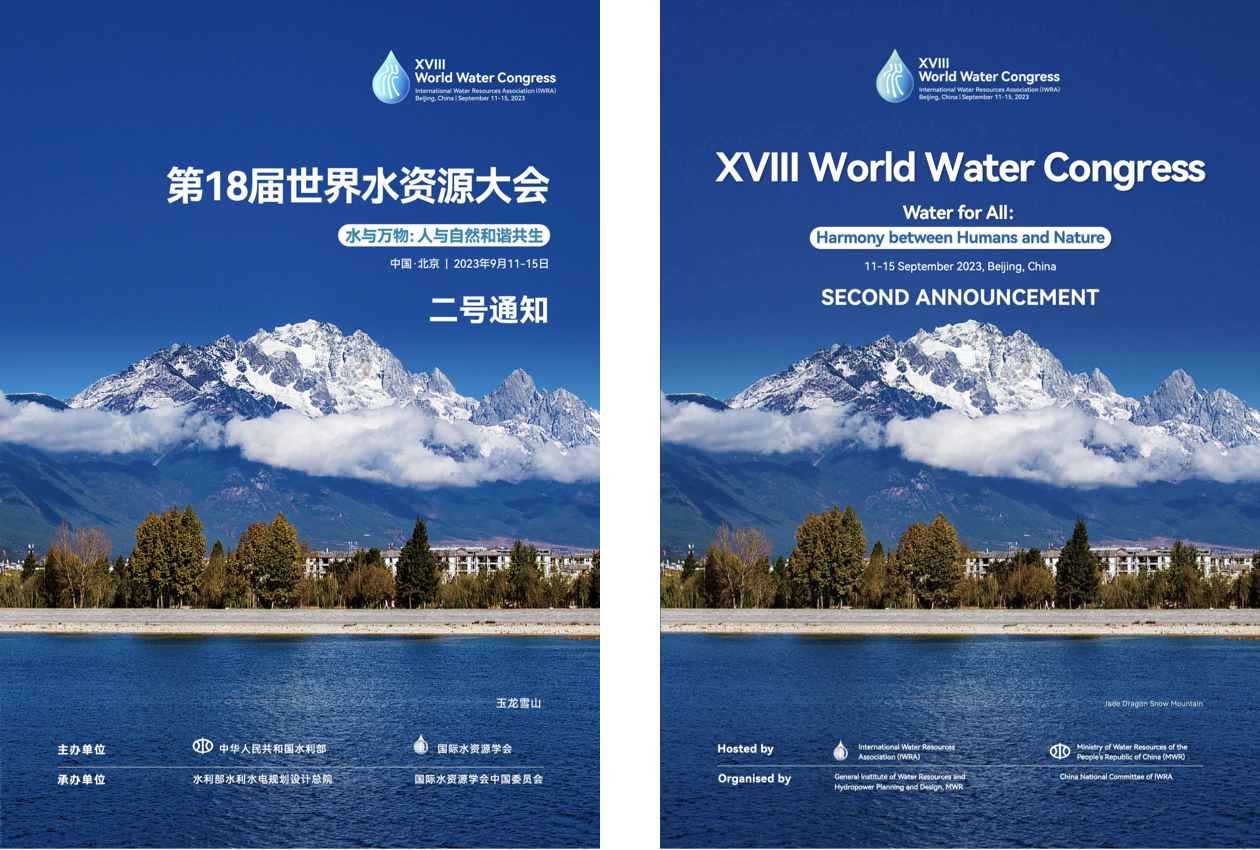 XVIII World Water Congress' Second Announcement
For the first time, the Second Announcement reveals the titles of all 44 topics under the Congress' sub-themes and theme, presents background and information about the technical field trips, and provides participants with options and channels through which they can participate in discussions and share their experiences.
The Second Announcement also sets out the benefits of participating in the Congress, which include: its unique theme "Water for all: Harmony between Humans and Nature", the first major post-COVD event to reflect on water management and conservation, and one of the most important international water events following the UN 2023 Water Conference taking place in New York in March this year focusing on achieving the 2030 Sustainable Development Water Goals, and prior to the 10th World Water Forum taking place in Bali in May 2024.
The deadline for the call for abstracts, special sessions and side events is now extended to 28 February 2023. This Second Announcement provides the latest information on the calls for content, together with exhibition and sponsorship packages, and how to find the latest updates on China's epidemic prevention and control policies. At present, the Congress continues to receive a growing number of high-quality abstracts and special session applications, but limited positions are still available for more applications, as well as side events. All interested applicants and organisations who wish to participate in the Congress are welcome to submit their proposals via the Congress website before the date.