The logo and "Save the Date" announcement for the XVIII World Water Congress (hereinafter referred to as the"Congress") in Beijing, China were officially released in early May after the final approval by COC in late April.
Logo
The logo is an important visual figure symbolizing the XVIII World Water Congress (WWC), and it aims to create a unique design that incorporates Chinese cultural elements. The logo design process lasted several months since November 2021. After many discussions and revisions, the ancient seal script "Dripping Water" was selected out of 23 choices.

The logo's seal script, "Dripping Water," depicts water in rivers in an ancient Chinese seal script font. It was carved into a striking dripping water figure conveying the theme of the XVIII World Water Congress, "Water for all: Harmony between Humans and Nature," in a unique Chinese expression. The gradual integration of the color of water droplets from shallow green to deep-sea blue reflects variant water bodies such as rivers, lakes, and seas converge into a water droplet, which also symbolizes water resources as an eternal topic for survival sustainable development.
Save The Date
The "Save the Date" for the XVIII World Water Congress is the first official announcement of the Congress informing the public that the Congress will take place in Beijing, China, in September 2023.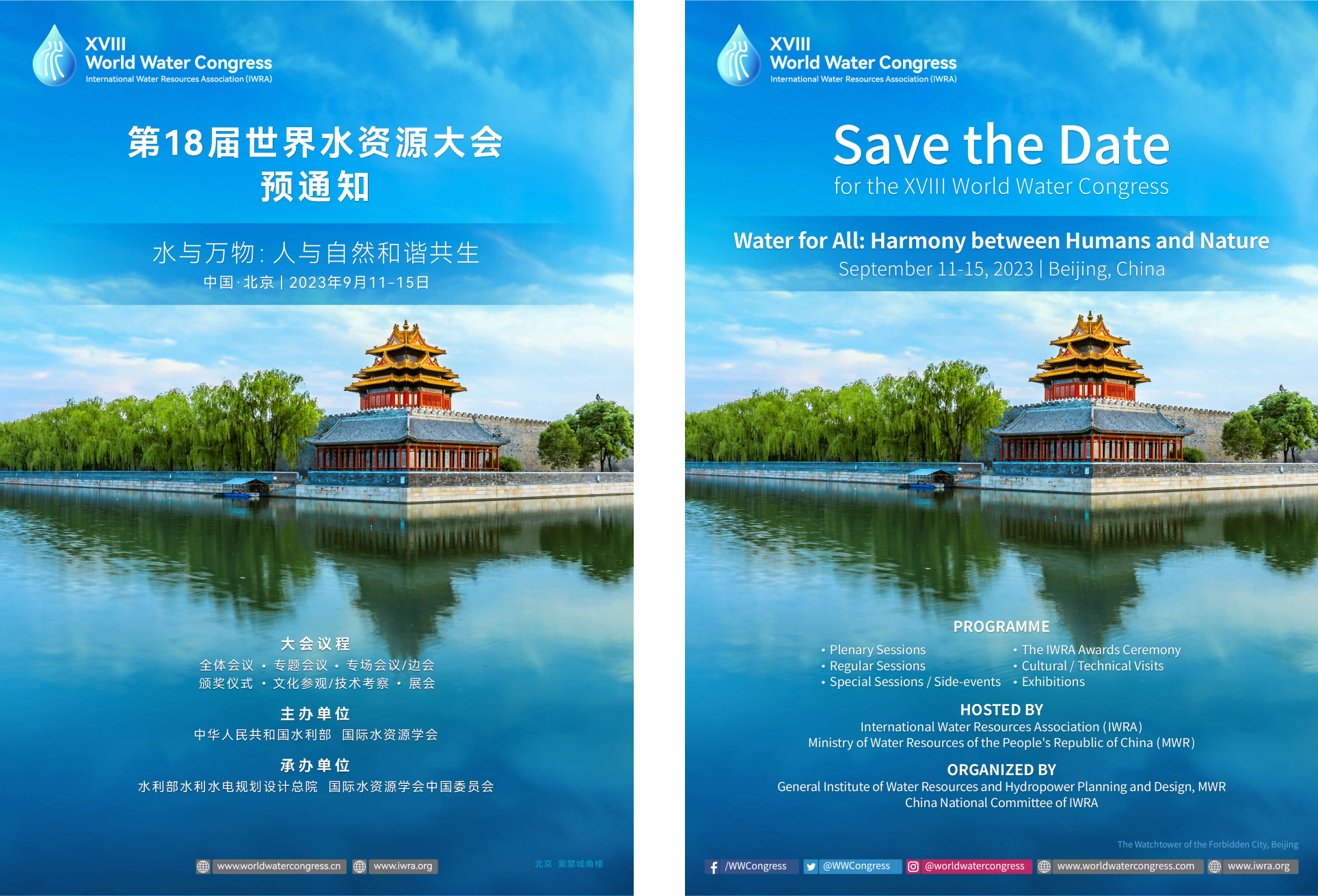 At first sight, viewers are quickly drawn by the anouncement's background picture. Surrounded and protected by the moat, the watchtower built by ancient exquisite architecture inspiration calls for hope and harmony upon the echo of Chinese hospitality to welcome visitors to Beijing and the Congress.