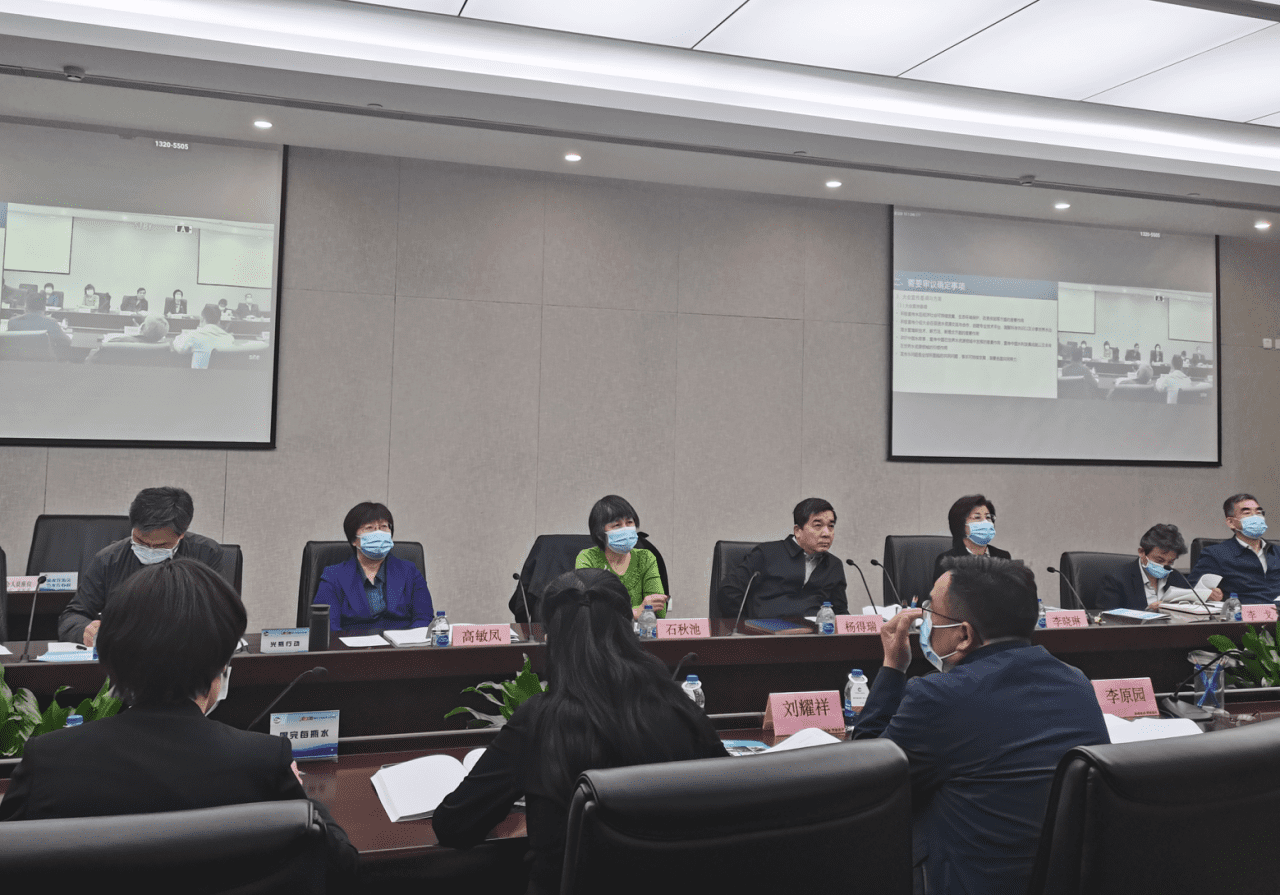 On April 21st, the XVIII World Water Congress' (hereinafter referred to as the"Congress") National Organising Committee (NOC) held its first meeting in Beijing, China. Chair of the NOC and Director General at the Department of Water Resources Management of the Ministry of Water Resources of China, Mr. Yang Derui, chaired the meeting and delivered a keynote speech. All NOC members, including Chinese Co-Chair and Vice Chairs of the Congress' International Scientific Committee (ISC), the Congress Secretariat (CS) representatives, as well as the relevant departments and bureaus of Ministry of Water Resources, and seven watershed management agencies attended the meeting.
11 key action points were proposed by the CS and focused on the meeting, including the World Water Congress logo, the "Save the Date" announcement, Congress promotional materials, the official Congress website, concepts for key academic activities, a selection of participating units and tasks force division plans and more.
The committee confirmed recent progress made by General Institute of Water Resources and Hydropower Planning and Design (GIWP), ensuring engagement of all constituent units and relevant personnel in the preparatory process of the World Water Congress. All relevant plans and reports which were discussed at the meeting have been duly revised to be disseminated among the members of the Congress Organising Committee (COC) for final approval.