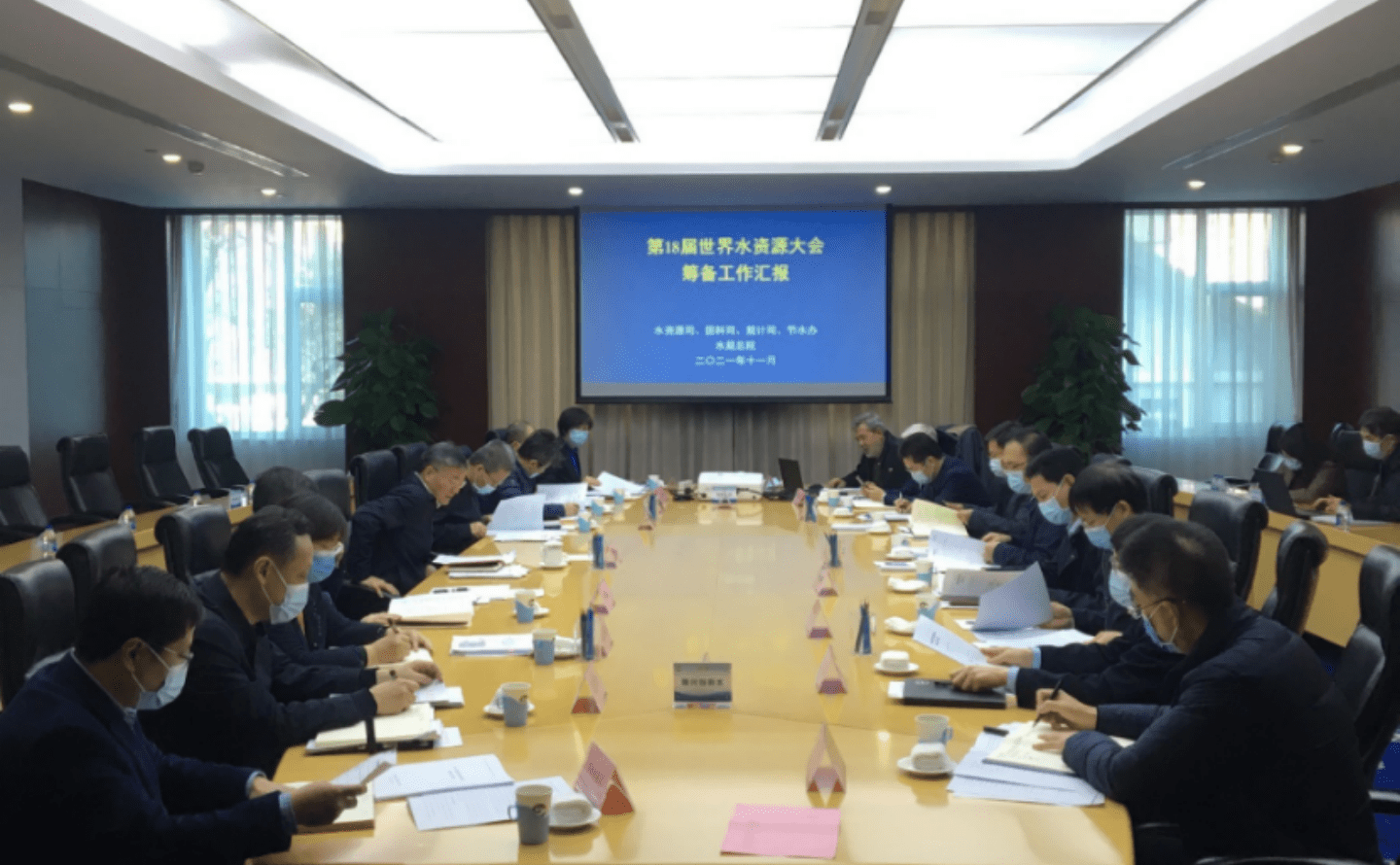 In November 2021, the Congress Organising Committee (COC) held its first meeting on the XVIII World Water Congress (hereinafter referred to as the"Congress"). Mr. Wei Shanzhong, Chair of the COC and Vice Minister of the Ministry of Water Resources of China, chaired the meeting.
As one of the Congress' organisers, General Institute of Water Resources and Hydropower Planning and Design (GIWP) reported the progress made in the preparation of the Congress, including the formation of the Congress' National Organising Committee (NOC), principles and composition of the Congress Secretariat (CS) and main responsibilities of the Congress' International Scientific Committee (ISC), and proposed the subsequent work plan. Key decisions on the abovementioned issues were made during the meeting.
The committee confirmed the planning and general arrangements for the preparation of the Congress including the support expressed by key authorities, and demonstrated a strong support and motivation for the Congress in China.